Megan Caspers
Instructor since 1998
Megan Caspers, Cabrillo College

Math 154 Elementary Algebra Section 103265 - Hybrid
Presents a systematic development of numbers, polynomials, and polynomial fractions, along with applications to the solution of linear equations, graphing of and solutions for systems of linear equations, quadratic equations, and an introduction to exponents and radicals.
May NOT be taken pass/no pass.
Prerequisite: MATH 254B or MATH 254CM or MATH 254SI or equivalent skills.
Requirements:
Class attendance on Tuesdays and Thursdays 12:40pm-2:00pm in room 716
Access to computer & internet
Time! Between 10 and 20 hours per week outside of on-campus classtime to complete online portion of class
Book: Beginning and Intermediate Algebra, 2nd edition, by Tyler Wallace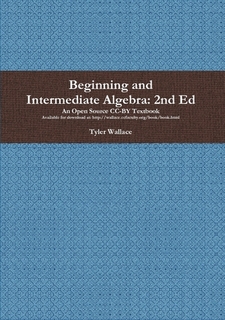 You MAY purchase the book at the Cabrillo College Bookstore, or online on opentextbookstore.com (possibly on other online venders as well). Although the book is required, you do NOT need to purchase a print copy. It is available online at this link.
I will update the following links later in August.

Syllabus pdf
Schedule pdf
Getting Started pdf
Course Website: myopenmath.com
Last updated: December 5, 2017